Clear Aligner Treatment in Elsa and Weslaco, TX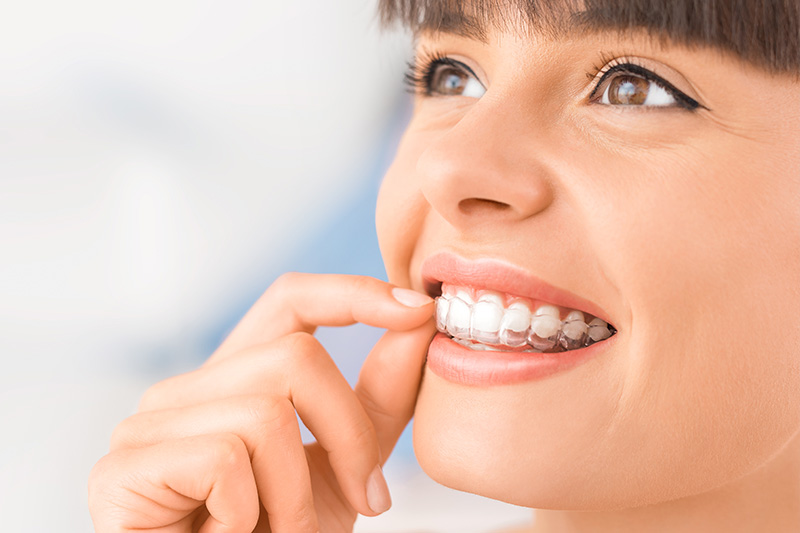 Clear aligner therapy is a new approach to move your teeth discreetly using transparent plastic orthodontic appliances rather than metal wires and brackets. The treatment uses a series of clear, removable, custom-made trays that are fabricated using CAD/CAM technology to move your teeth in small increments.
Why choose clear aligners therapy?
Clear aligners offer not only the same benefits as traditional (wire and bracket) orthodontic treatment, including straight teeth, improved bite function, and aesthetic appearance but also offers additional unique benefits of wireless dental treatment, including:
Digital treatment planning
As a modern approach to straightening your teeth, your clear aligner therapy is planned using CAD/CAM technology. The process involves the use of an intraoral scanner to create 3D models of your teeth, which are arranged to replicate your bite on a computer screen. Each tooth is then individually moved - on the screen - to adjust your bite and create a plan for your actual dental treatment. This essentially helps to create the path of least resistance to move your teeth to the desired position, even before your treatment begins, which increases the success rate and reduces treatment time.
Improved hygiene
Since the clear aligners are removable, you can easily brush and floss your teeth like normal. There are no blind spots for bacteria to hide, which reduces the risk of white spot lesions. Moreover, if your teeth are prone to white spots or cavities, your custom aligners can be supplemented with fluoride to harden your tooth enamel and help to clean the trays.
Aesthetics
The transparent trays are virtually undetectable in your mouth, which means that you can go on with your social life like normal, throughout your treatment. You don't have to hide your smile in public, plus the fact that you're improving your smile will gradually build your confidence and self-esteem.
Comfort
There are no cuts, abrasions, or awkward adjustments associated with the wires and brackets of traditional braces. This makes clear aligners comfortable and convenient for most people.
Getting Started
If you have crowded teeth or unusually spaced teeth caused by improper bite, TMJ, or any other dental or jaw problem, we recommend that you visit our orthodontist for proper evaluation and treatment. We will determine whether clear aligner therapy is right for you, or any additional orthodontic treatments you may require.
If you're in Elsa or surrounding areas, please call our office at 956-262-1083 to get more information about Clear Aligner Treatment in Elsa.